Medieval History
Elevation Squints in screens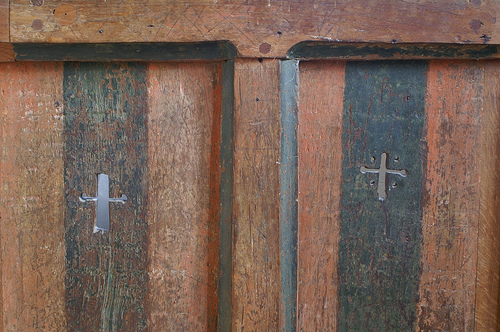 Church Hanborough, Oxfordshire, originally uploaded by Vitrearum.
One of the things I sort of obsessively look for and photograph in churches are elevation squints. These little openings can often be seen cut into the dado of medieval screens and were created to allow the faithful kneeling in front of the screen a glimpse of the Elevation of the Host taking place at the altar beyond.


There are loads of them about and they are of all shapes and sizes. Sometime they are crudely cut like arrowslits in a castle wall, sometimes care has been taken to make them blend in stylistically with the screenwork. They are for the most part amateur affairs and were very probably cut by the faithful themselves.

Below are some examples.
Church Hanborough, Oxfordshire: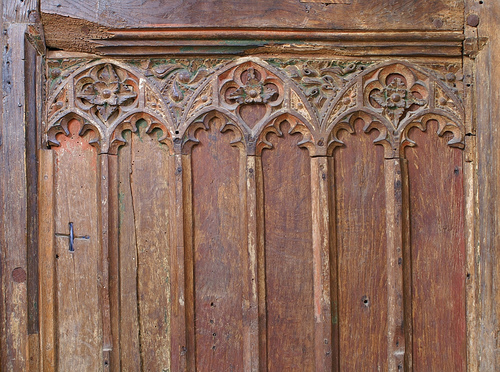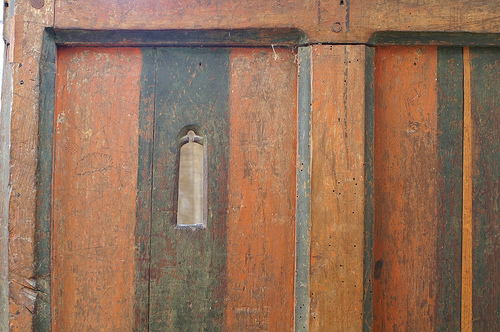 Woodeaton, Oxfordshire: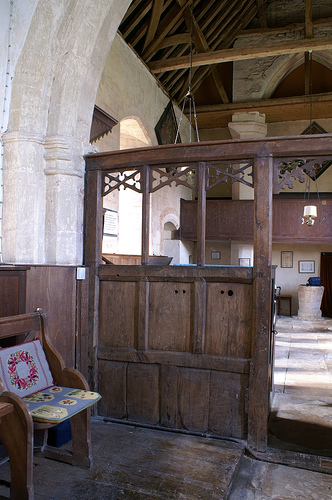 Cassington, Oxfordshire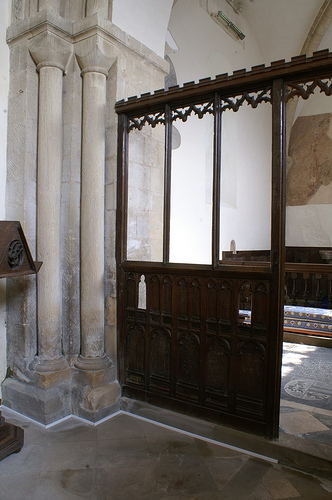 Lawrence Lew OP, has a wonderful view through the squint at Cassington:
http://www.flickr.com/photos/paullew/435470937

Martin Beek has captured an elevation squint in use at Stanton Harcourt, Oxfordshire:
http://www.flickr.com/photos/oxfordshire_church_photos/1048424482
-
Rycote Chapel, Oxfordshire
I may have drawn your attention to the excellent photography of my friend Martin Beek in some earlier posts, but can I mention his name again. As well as an being an excellent and photographer with a great eye for detail,...
-
Capitals
There are a group of churches in north Oxfordshire and Buckinghamshire, that have a arcades of c.1340, with pillars topped with fascinating capitals. Each capital is decorated with four crouching demi figures, some with interlocking...
-
Clayton And Bell At Freeland
Photo by Lawrence OP The church of St Mary in Freeland, Oxfordshire was designed by J L Pearson in the Early English style. It was constructed between 1869 and 1871 at the expense of the Taunton family. The church has an exquisite and remarkably well-preserved...
-
Leave Of Absence
Cuddesdon, Oxfordshire, originally uploaded by Vitrearum.Please excuse the absence of posts over the next few days. I'm taking some time away to get some other work done. Normal service will resume next week. The photo is of the F E Howard high...
-
The Use Of Torches At The Elevation Of The Host
The use of hand-held torches at the elevation of the host at mass, is something that is depicted fairly constantly in northern European art in the Middle Ages. Even when there are no altar lights, which in many depictions of altars there aren't, these...
Medieval History