Medieval History
Tower transplant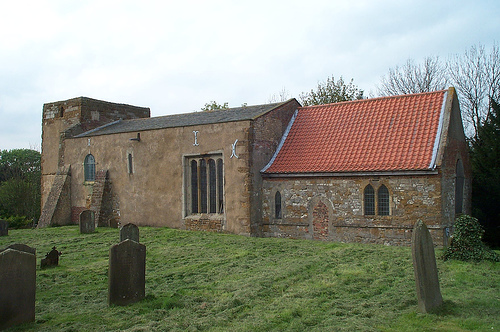 Barnetby-le-Wold, Lincolnshire
, originally uploaded by
Vitrearum
.
The wonderfully texture church at Barnetby in Lincolnshire has this funny stubby little tower. Surely it's been truncated. Down the road Redbourne church in the same county has the opposite problem, it has this wonderfully exaggerated tower, with apparently two stages of bell openings. Somethings a bit fishy!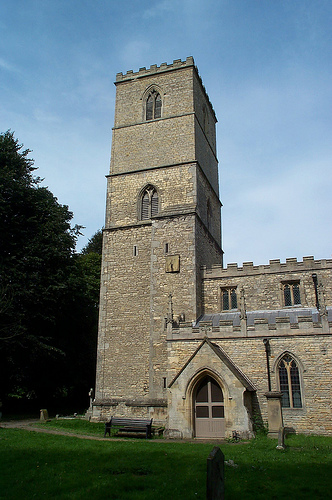 Anyway it turns out that the upper stages at Redbourne were added to the tower in 1785 by the Duke of St Albans, in order that it appeared as a landmark in his park. It is believed that the masonry was in fact the missing upper stage of the tower at Barnetby. I hope the people of Barnetby got a good deal.
-
Medieval Castle Tower To Be Opened Up To The Public For The First Time
The last-standing remains of a medieval castle in Lincolnshire will be opened up to the public for the first time. The South Kyme Tower once formed one of the four corners of a castle, which was built on a Saxon site. It is believed that the 14th century...
-
Fire Damages Medieval Church In England
Fire crews were called to St Mary at the Elms church in Ipswich town centre at 8.30am on Saturday. Flames were seen billowing from the tower, which is thought to date from Tudor times and includes the oldest working clock in Ipswich. Firefighters were...
-
A Mighty Norman Tower
Fingest, Buckinghamshire, originally uploaded by Vitrearum (Allan Barton).Fingest is a tiny village in the Chilterns in south Buckinghamshire. The village is dominated by the mighty Norman western tower of St Bartholomew's church. In fact the tower...
-
Unfinished Work?
Turkdean, Gloucestershire, originally uploaded by Vitrearum.I came across this fascinating oddity at Turkdean in the Gloucestershire Cotswolds. When the parisioners decided to rebuild they modest two cell Norman church sometime in the fifteenth century....
-
'who Caused This Church To Be Built'
Bag Enderby, Lincolnshire, originally uploaded by Vitrearum.The atmospheric littlee church in the hamlet of Bag Enderby in the Lincolnshire wolds is a Perpendicular building built from beginning to end in one campaign. A simple brass inscription set...
Medieval History