Medieval History
Coates by Stow - a few more photos.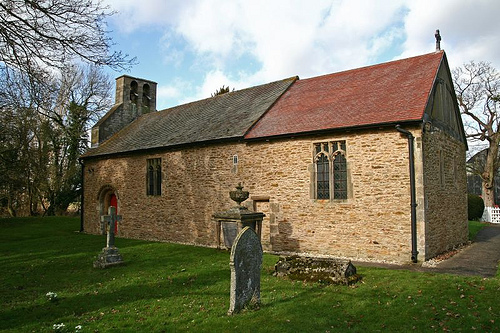 This view of the church from the south was taken by Tudor Barlow. The simple two-cell plan is evident, the south door with its zigzag ornament revealing that the church is essentially Norman. Notice also the tiny little two-light window that illuminates the rood stair.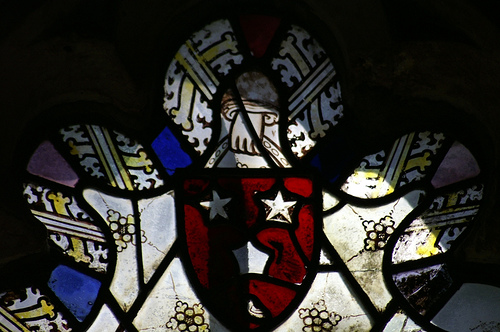 There are one or two fragments of medieval glass in the side windows of nave and chancel, including this shield of Hansard held by a disembodied hand and small figures of St Mary Magdalene and St John the Evangelist.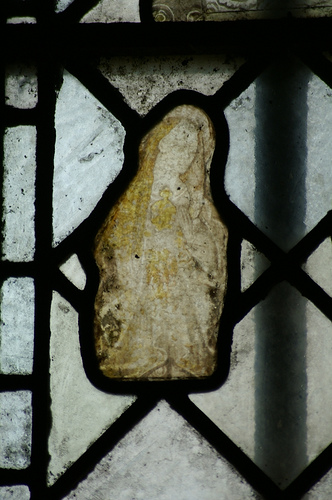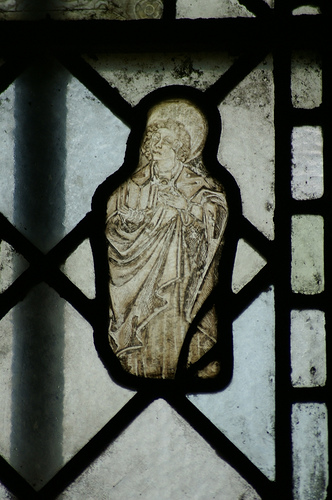 There are one or two rather nice monuments in the chancel too, mostly commemorating the Butler family. Among them this rather poignant brass commemorating William Butler and his wife Elizabeth and their only child baby Priscilla. Priscilla is show wrapped in swaddling clothes. William died in 1590 at the age of 26.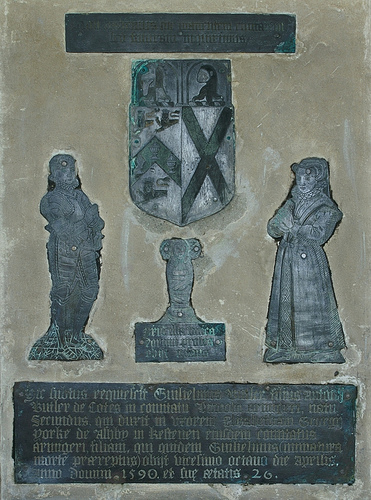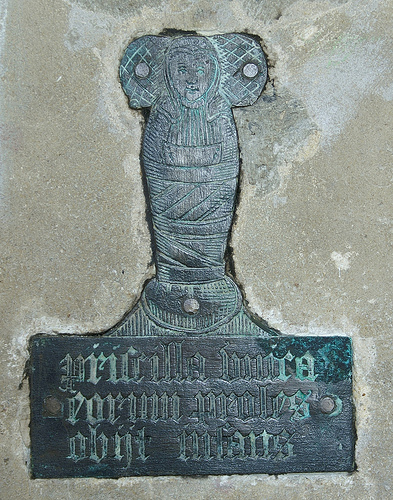 Lastly I noticed that Gordon Plumb had this detail of the loft decoration, a carved vine. This part of the screen is a Victorian copy of the medieval original, but it demonstrates the quality of the medieval original.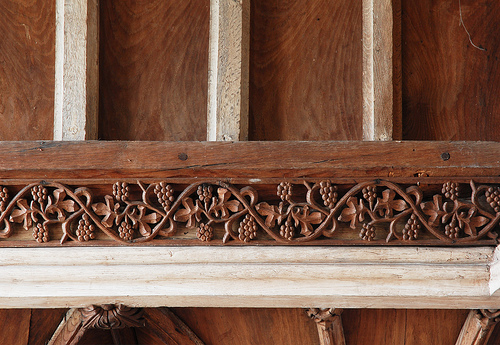 -
Stone Altars And Godly Texts, Continuity Of Use At Patrishow
In a remote valley on the edge of the Black Mountains is the tiny hamlet of Patrishow. It's church, clinging to a narrow platform on the side of the valley, is said to be the site of a hermitage occupied by 'St Issui' and the church...
-
Looking Down (at Medieval Floors)
Quite often when we visit church buildings we are so busy looking up at the soaring architecture and the fine roofs, that we sometimes forget to look at the floors. St Nicholas, Salthouse on the north Norfolk coast, has a floor that...
-
Another Atmospheric Interior
If you thought Nettlecombe had atmosphere, well Molland church on Exmoor, in Devon, has even more. It is one of those churches that the Victorian's forgot and wasn't subjected to a drastic restoration in the nineteenth century. Consequently...
-
Late Gothic Meets Early Renaissance
You are going to have to cope with an awful lot of images of Nottinghamshire over the next few months. Being so close to the Nottinghamshire border, I am taking the opportunity to revisit a number of places in the county that I first visited ten years...
-
Time Stood Still...
... at Coates-by-Stow in Lincolnshire. The church of St Edith Coates-by-Stow appears to have avoided the notice of the sixteenth century reformers and has preserved it's pre-Reformation fittings more-or-less intact. It's in a fairly isolated...
Medieval History