Medieval History
Sanctuary fittings and something rare
As well as the original pavement the chancel of Laxton church in Nottingham is lucky enough to still retain its stone sanctuary furnishings, fourteenth century piscina with double drains, Easter sepulchre, sedilia and image corbels. All it is missing is the images themselves and the medieval high altar.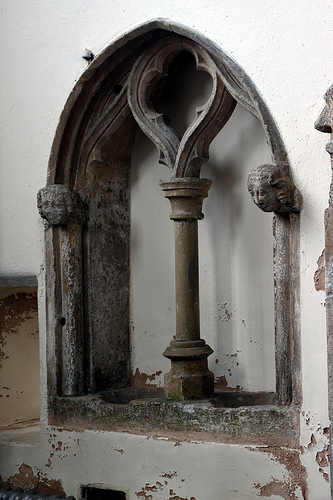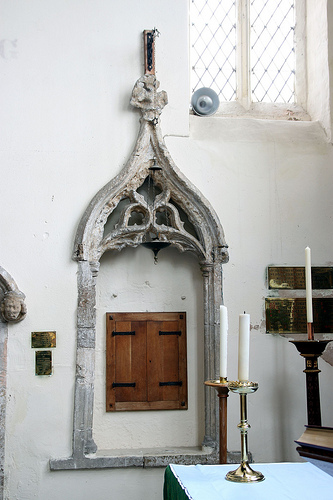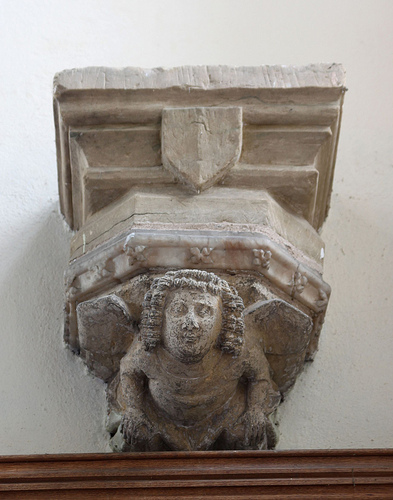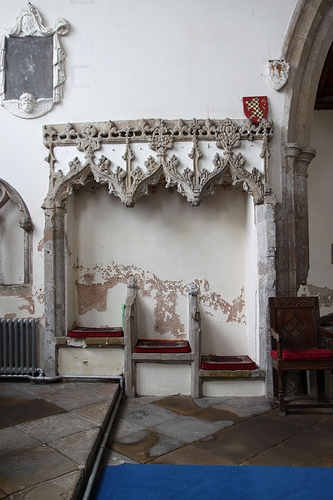 The seats of the sedilia are topped by a delicious canopy, a triplet of crocketed ogees. To the far right of the canopy is a bit of protruding rusty ironwork, the outer casing of a little pulley wheel. What was this for? J Charles Cox in his
County Churches: Nottinghamshire,
published in 1912, suggests it is part if the medieval apparatus used to lower and raise the veil that would have cut off the chancel during Lent. He may be right.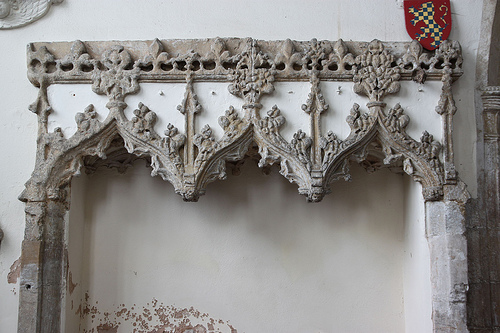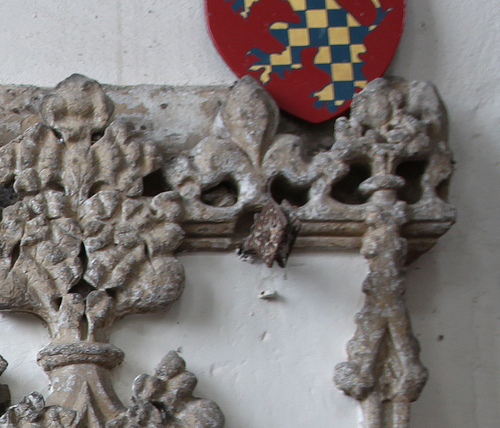 -
Looking Down (at Medieval Floors)
Quite often when we visit church buildings we are so busy looking up at the soaring architecture and the fine roofs, that we sometimes forget to look at the floors. St Nicholas, Salthouse on the north Norfolk coast, has a floor that...
-
Aumbry Door
Many of our churches still retain the evidence of aumbries, the secure lockers that served as the repository for valuables before the invention of the safe. They are a common feature let into the side walls beside both...
-
Rycote Chapel, Oxfordshire
I may have drawn your attention to the excellent photography of my friend Martin Beek in some earlier posts, but can I mention his name again. As well as an being an excellent and photographer with a great eye for detail,...
-
Transitional
Martin church near Horncastle in Lincolnshire, has a fabulous chancel arch. This narrow arch is a text book example of the Transitional style, the moment when Norman architecture gradually gave way to Early English Gothic. ...
-
It's Amazing What You Find Under The Floor.
According to John Throsby in his new addition of Thoroton's The Antiquities of Nottinghamshire, when the floor of the chancel at Mattersey church in Nottinghamshire was replaced in the 1790s they discovered two pieces of 'very ancient'...
Medieval History