Medieval History
All that remains of a lost medieval church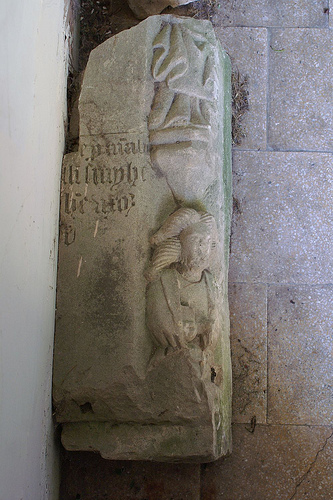 Hannah, Lincolnshire, originally uploaded by Vitrearum.
The medieval church at Hannah in the Lincolnshire marsh was demolished in the eighteenth century and replaced with a rather charming classial building. All that remains of the medieval building are one or two elements of a fifteenth century door. If the fragments are anything to go by the building was rather fine. The jambs of the door were decorated with standing figures of the twelve apostles, each holding their attributes. On one stone is a fragmentary inscription asking for prayers for the soul of William Smythe and his wife, presumably the donors of the doorway. All very interesting.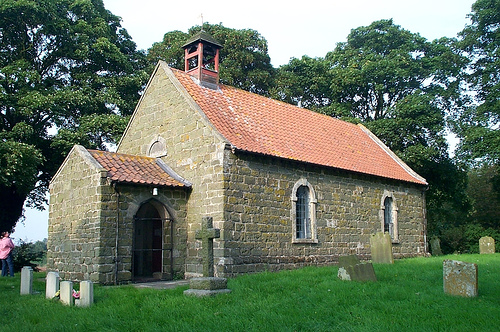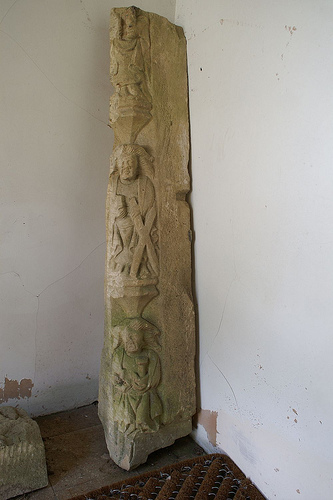 St Andrew with his saltire cross and St John (?)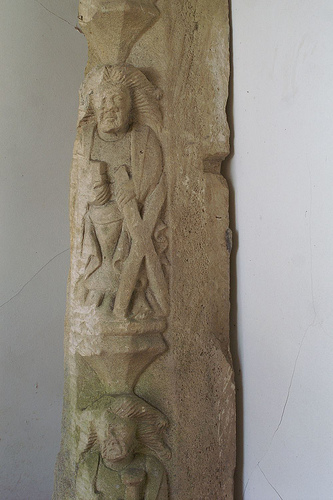 Detail of St Andrew
-
Bodley And Garner In Lincolnshire
Friday was my day off, so I had a trip out with my camera to Laughton, near Gainsborough in north-west of Lincolnshire. I had visited this church before in the summer of 2005, but my photos were not good, so a new set were needed. The church was breathtaking...
-
Coates By Stow - A Few More Photos.
This view of the church from the south was taken by Tudor Barlow. The simple two-cell plan is evident, the south door with its zigzag ornament revealing that the church is essentially Norman. Notice also the tiny little two-light window that illuminates...
-
'in God Is Al Godnes' - An Inscribed Font.
South Ormsby in the Lincolnshire Wolds has a fascinating Perpendicular font. The base of the font is inscribed with a patronal inscription, recording that it was given to the church by Ralph Bolle and his wife. The inscription reads 'Orate pro animabus...
-
'who Caused This Church To Be Built'
Bag Enderby, Lincolnshire, originally uploaded by Vitrearum.The atmospheric littlee church in the hamlet of Bag Enderby in the Lincolnshire wolds is a Perpendicular building built from beginning to end in one campaign. A simple brass inscription set...
-
Spandrel Paintings In Lincolnshire
Friskney, Lincolnshire, originally uploaded by Vitrearum. Lincolnshire is not known for its medieval panel paintings, but recently I came across these two naive censing angels at Friskney in the Lincolnshire marsh. They are painted on the eastern spandrels...
Medieval History